The horrifying murder of Jenny Ertman and Elizabeth Pena was my welcome home to Houston after living in Oregon for several years.  I remember the case like it was yesterday because their brutal, gang-related rape and strangulation happened only a short distance from where I worked at the time.  Now, after nearly 15 years of legal wrangling and international intrigue, justice will finally be served on the illegal immigrant who, along with the other animals in the Black and White gang, brutalized these two beautiful young girls.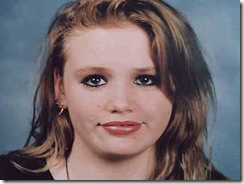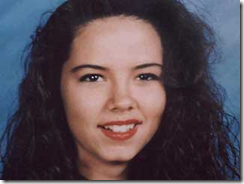 On a summer night in 1993, Jennifer Ertman and her friend Elizabeth Pena, both students at Houston's Waltrip High School, took a shortcut home through a park from another friend's house when they encountered Medellin and seven other members of the Black and Whites gang.

Raul Villareal, 17, was being initiated into the gang, which required him to fight other gang members for several minutes. Following the ritual, the teens sat in the park drinking beer.

Around 11:30 p.m., as Ertman and Pena passed the young men, Medellin grabbed Pena and dragged her down a hill.

According to court testimony, Ertman was able to run away but heard Pena's cries and returned to help. The other boys grabbed Ertman, and for the next hour proceeded to rape, sodomize and beat the girls before strangling them.

The final act of brutality came when the girl's bodies were stomped on to make sure they were dead, court testimony shows.

The boys' were so brazen about their actions that one of them, Derrick Sean O'Brien, even turned up smiling on videotape taken by local news crews reporting at the scene.
Happily O'Brien has already been executed for his crimes.  Now Medellin, who is no longer able to hide behind his status as an illegal immigrant and therefore, some said, not subject to the death penalty, will follow.
Medellin, who was born in Mexico but lived most of his life in Houston, had exhausted his appeals, but a legal struggle over international law had kept his case on appeal to the Supreme Court.

Even President Bush had said Texas should reconsider the case, based on the 1963 Vienna Convention. That international agreement established ground rules under which countries must treat the citizens of other nations that signed it, including contacting the embassies of foreign nationals without delay.

But the high court ruled in March that President Bush had overstepped his bounds in 2005 when he ordered Texas and other states to conduct hearings for 51 Mexican nationals on death row, including Medellin, who claimed their rights were violated when local consulates were not notified of their arrests.
Susan Gzesh, director of the human rights program at the University of Chicago believes that President Bush was obligated to follow international law:
If the U.S. is going to disobey the obligations we've undertaken under the Vienna Convention, then other countries could retaliate," Gzesh said.
Jennifer Ertman's father disagreed, saying that then-Governor Bush shook his hand and promised to keep his daughter's killers on death row, only to later wrote the memo that might have spared Medellin's life.
But that injustice was not to be as the U.S. Supreme Court thought otherwise.
By a 6-3 vote, the court said that a memo by Bush instructing states to comply with the World Court decision for new hearings was not sufficient to require states to act.
Another defendant in the case is on death row pending an execution date while two more had their sentences reduced to life in prison because of a Supreme Court ban on executing those who were juveniles at the time of their crime.
Now, having been held in prison for nearly the entire length of Jenny Ertman and Elizabeth Pena's too-short lives, Medellin's will make this world a better place by leaving it, courtesy of the state of Texas.