Ashton Glover was 16 years old when she was murdered by two high school classmates last year.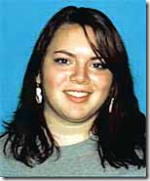 After his arrest, Matthew McCombs, the trigger "man", stated to police that he'd done it out of "morbid curiosity."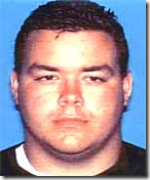 There was no fight or adversarial relationship between the girl and the two suspects that led to the killing, and the three had known each other for a long time. The sheriff also said none of the three students had been drinking.

McCombs and [ed. accomplice Sean] Brown left Glover's body in the field where she'd been shot. "Afterwards, they went and had breakfast, then they buried the body, then they went to bed," he said.

Her body was found around noon July 10, buried in a shallow grave at a construction site off Oilfield Road south of Sugar Land. About two hours later, law enforcement officials say, Brown and McCombs fled Sugar Land in a black Dodge pickup believed to belong to Brown's father.

The pair fled to Port Huron, where they attempted to cross the border into Canada.
McCombs and Brown were brought back to Texas and the former today agreed to plead guilty to the crime in exchange for a 50 year sentence with the possibility of parole at the half way point, 25 years from now. He had faced a life sentence before accepting the plea agreement.
From the article:
Ashton's parents, Terry Glover and Sue Smith, were consulted by prosecutors about the plea arrangement before it was finalized and agreed to the terms. Both, along with other family and friends, were in court today.

Texas law allows for the death penalty under several different sets of circumstances, such as a murder committed during the commission of a secondary felony, the murder of a police officer, or a murder involving multiple victims. None of the statutory reasons for a capital murder charge fit the circumstances of Glover's death.
I'm glad for the parents that this ordeal is winding down and I hope they are content in their souls with the punishment meted out to the boy who killed their daughter.
As far as I am concerned it is a travesty of justice that Ashton's killers will walk free someday, be it 25 or 50 years from now. A young girl's life was taken away simply to satisfy this scumbag's curiosity. What more despicable act is there?
Texas leads the U.S. in murders put to death. Today one got off easy. That should make the bleeding hearts happy.
Cross-posted at The Van Der Galiën Gazette.